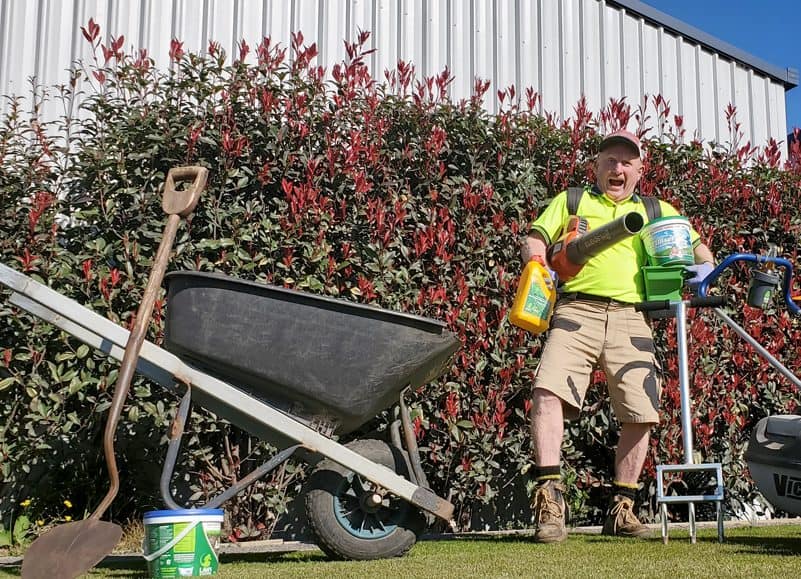 How to prepare for a spring lawn renovation
August 26, 2022
It's easy to get excited about doing a lawn renovation and all the things you might want to do to have your lawn the envy of the street. The best advice we can give you is to not go too early with any vigorous lawn maintenance activities like dethatching or top dressing. Your lawn needs to be actively growing and performing strongly during the warmer months before undertaking these activities. October long weekend in most states is a good guide.
You can prepare by organising the necessary equipment you need for each step, so you are ready to go when the lawn has started growing strongly again.
Do I need a lawn renovation?
A lawn renovation may be necessary if your lawn has developed a combination of thatch and compaction. It can also be a good time to do so when your lawn is looking unhealthy and specific soil improvements are required to improve the lawns foundation.
A full lawn renovation could be required every 3-4 years. Its not a must to do all the steps, but it can be highly beneficial from time to time if you are looking to achieve the best results with your lawn. Dethatching or top dressing will only be required more regularly if the lawn is a bit neglected. Some turf varieties require more frequent renovations, couch grass for example, depending on the level of inputs and preferred height of cut.
How do I do a lawn renovation?
Making sure you undertake a lawn renovation in the best order will ensure you get the best out of each activity and you get your lawn recovering from winter as quickly as possible.
Weeds removal
Dethatching
Aerating
Fertilising
Top dressing
Watering for recovery
Here is what you need:
Knapsack/Pressure sprayer
Herbicides for weeds treatment
Dethatching rake/machine (or hired machine)
Manual aerating device, like a garden fork or manual corer (or hired machine)
Fertiliser
Top dressing soil/sand
Soil spreader
pH test kit
Soil amendments if required (gypsum, lime, sulphate of ammonia for e.g)
Irrigation or sprinkler
Now that you're prepared, here are some helpful videos to guide you through the process when the weather warms up: